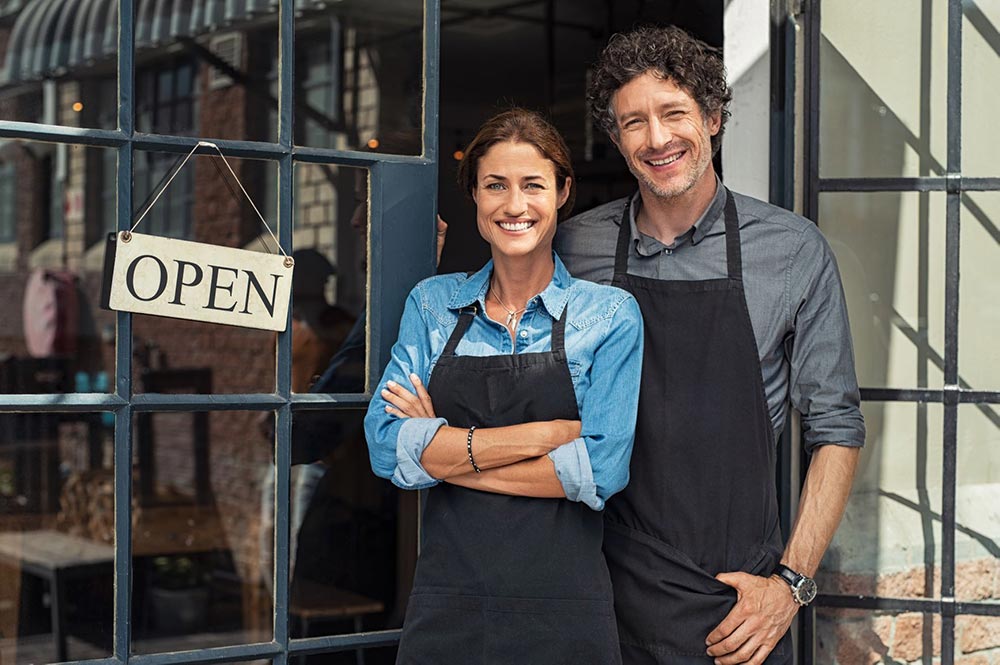 13 May 2021 / Market Research
2 in 3 business are feeling optimistic
Two thirds of businesses are feeling optimistic about the future according to the latest survey by alternative finance provider, Time Finance. The findings come as the Bank of England upgrades its growth forecast to 7.25% for 2021 from 5% in better-than-expected bounce back results.
The Time Finance survey found that business owners were feeling 'energetic', 'positive', 'excited' and 'hopeful' as they look to the future. 1 in 3 business owners are planning a speedy return to the workplace to capitalise on demand as lockdown restrictions end, and 40% of which stated they are currently embarking on a recruitment drive to bring fresh talent into their firms. Respondent comments included:
"We have gone from strength to strength."
"We have managed to retain all staff without having to furlough anyone."
"Our business has continued to grow despite the challenges we have all faced.
Ed Rimmer, Interim CEO at Time Finance, comments: "A real sense of pride can be felt amongst business owners when talking about their achievements over the past 12 months - not just for surviving, but for retaining staff and, for some, even experiencing substantial growth. It's great to see such optimism overall and confidence growing again amongst these businesses who are the backbone of our economy."
Zest Education are one business who, despite being knocked off course by Covid-19, are looking forward to the future and are set to put ambitious plans in motion and create new jobs. Over the course of the pandemic, Zest Education faced prospective clients reluctant to follow through on recruitment plans. Nevertheless, they remained committed to stay open for business to support candidates who found themselves in search of a new role. Backed by their funder, Time Finance, the firm were able to triple their funding facility from to £150,000 in this time and use the funds to prepare for a new business drive and in doing so, swiftly secure placements. Now, in a stronger than ever before, the business looks towards a bright future ahead.
Brad Johnson, Managing Director at Zest Education, said: "With a secure funding solution in place and a committed funding partner by our side, we're feeling excited and optimistic about the coming months. Our goal to double the size of our business by 2022 and our workforce of 20 employees is well underway, having recently secured new larger premises in Staffordshire to support our expansion and commenced plans to recruit additional members of the team."
Rimmer, adds: "It's essential that as we 'build back better' we don't forget those that have been hit hardest, both financially and mentally by the pandemic. Those on the ground within the financial services industry have played a critical role in this pandemic; not only trying to tackle concerns presented by their clients but often providing support, peace of mind and advice to business owners when they most desperately needed it. That support needs to continue."
Alongside the positive findings of optimism, negative feelings were also reported by 25% of respondents. Amongst the positive answers were the words 'nervous', 'depressed', 'worried', 'stressed', 'on edge', 'fed-up', 'despondent', and 'numb'.
"As first-rate funders we have a moral obligation to stand by our clients when there's a bump in the road and it's important to demonstrate compassion where possible. Support in the form of forbearance, payment holidays and additional headroom go some way to ease the financial pressure, as do creative solutions – such as "Low Start" launched during the pandemic to provide a bespoke payment solution to drive affordable investment.
"With loan repayments pending and furlough phasing out, ensuring a sufficient level of working capital in the business will be a priority to support the delivery of growth plans. We are seeing an increase in the number of firms looking to access a range of finance solutions to support cashflow or invest in vital equipment, so I echo the optimism of our survey findings and have every confidence that the economy will get back on track faster than expected."
As a leading independent alternative finance provider, Time Finance offers a broad range of flexible financial solutions to support the growth plans of UK businesses across the country from Asset Finance, Invoice Finance, Loans and to Vehicle Finance. The broad range of choice ensures businesses can access a single or multi product funding solution that's right for them.
* Survey of Time Finance customers conducted in April 2021.