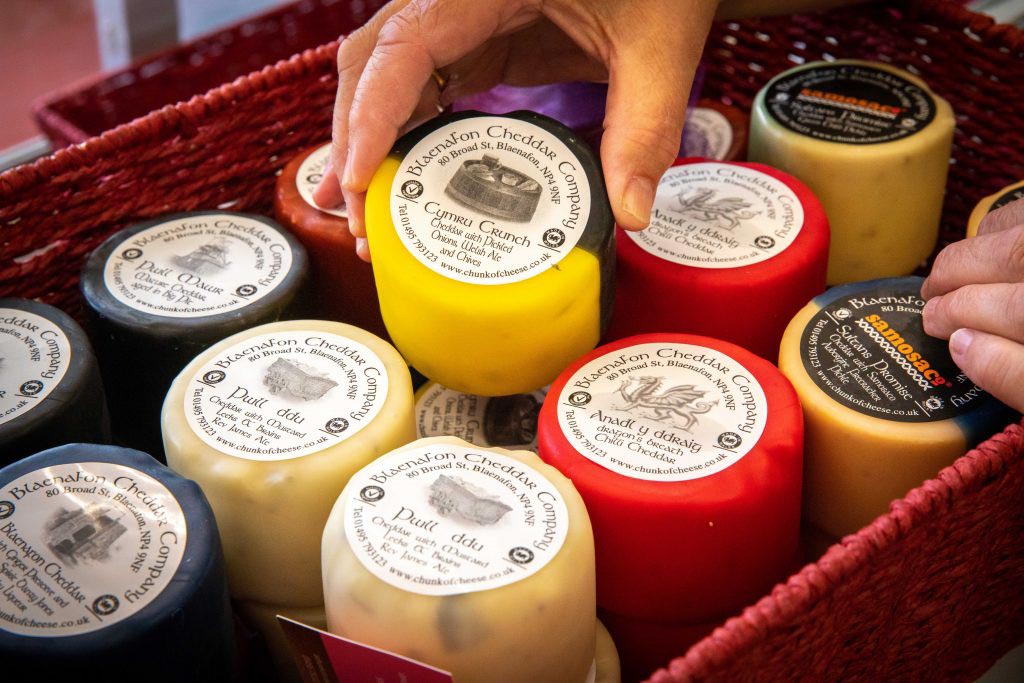 12 Aug 2020 / Asset Finance
Cheese Manufacturer Secures Large Contract With Asset Finance Facility
Time Finance has supported a Welsh-based cheese manufacturer invest in a vital piece of specialist equipment through the provision of a £77k asset finance facility and secure a major supermarket contract.
The family-owned business Blaenafon of Cheddar was set up by husband and wife team, Gerry Woodhouse and Susan Fiander-Woodhouse, who are passionate about producing cheese with a difference. Their award-winning collection of distinctively unique flavoured cheddars include Prosecco and Strawberry, Taffy Apple, and Aubergine Firecracker.
The business has grown awareness of its cheeses through its presence at major events and festivals, and in doing so achieved coverage across a variety of TV & Media worldwide. As Blaenafon of Cheddar secured larger contracts and scaled up their business, they found they needed to invest in new machinery to keep up with the growing demand. Where previously the business had waxed all cheeses by hand, the financing of a vital piece of equipment which automatically wax-coats the cheese was essential if they were to achieve their growth aspirations. The equipment supplied by Vantage House will allow for a faster and more efficient production process.
Susan Fiander-Woodhouse, Director at Blaenafon of Cheddar, commented: "The support from Time Finance has been invaluable. They really took the time to understand our business and what was needed to scale up our operations. Gaining access to the funding and then the equipment was really smooth and easy. It has meant that we can protect our cashflow, managing the cost of this vital equipment and spreading the cost over an agreed period of time. The fast turnaround has meant that we could quickly adapt our existing production process and fulfil our new contract on time!"
Carol Roberts, Head of Asset at Time Finance, added: "It's a pleasure to support Blaenafon of Cheddar, which is a fantastic success story of a family-run business growing and adapting their operations to manufacture more delicious products to meet growing demand. Asset finance can take the stress out of upscaling a business and this equipment will help them fulfil their new contracts, improve their production processes and enable them to grow its product range. We wish them the best of luck on their journey to delivering its products to the corners of the UK from its Welsh base."
As Susan concludes: "Our passion is to offer customers unique and high-quality cheeses and securing this equipment means we can accelerate our production, increase the amount of cheeses we supply and continue to focus on developing new varieties of cheese for our customers in the future."