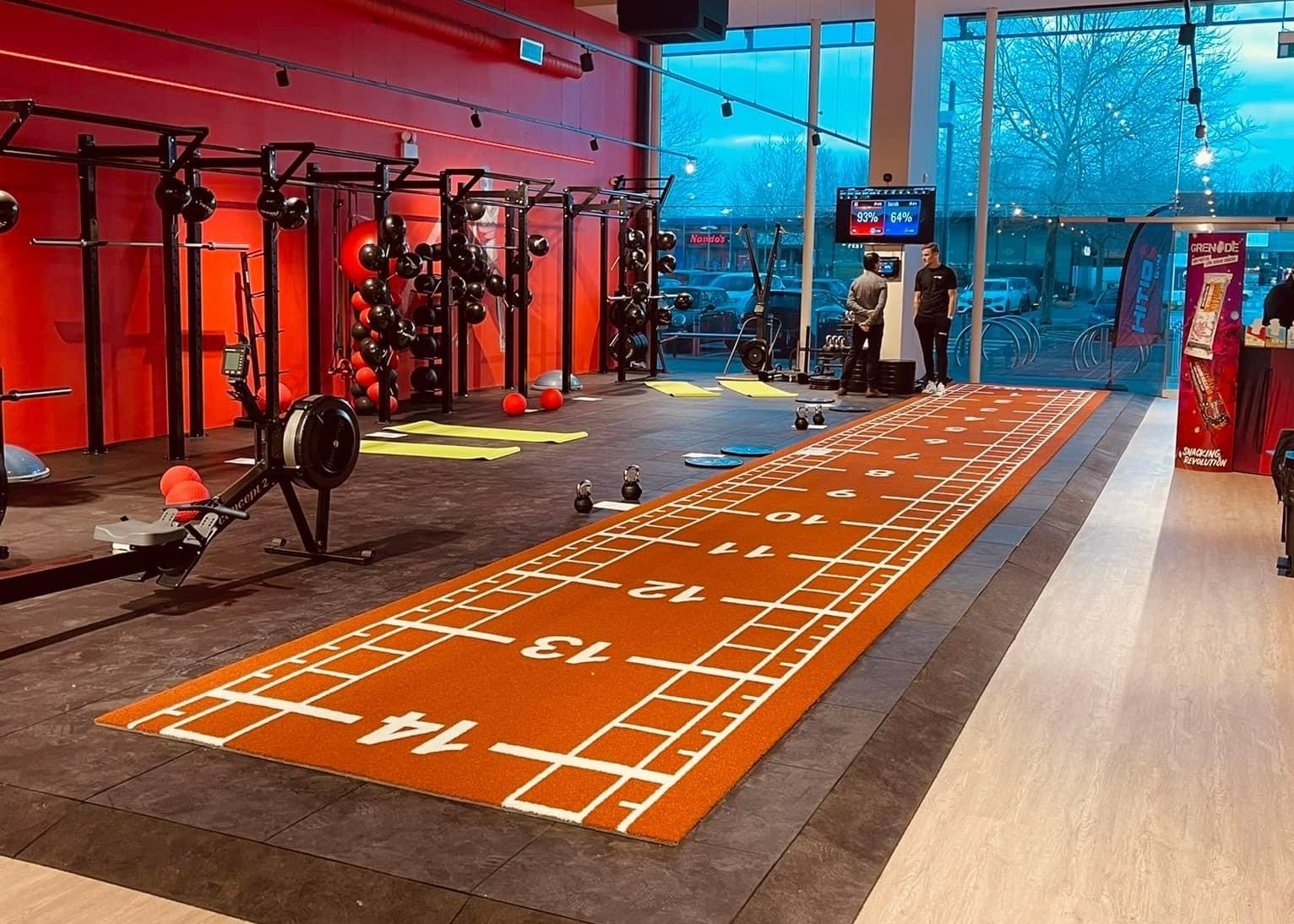 13 Apr 2022 / Asset Finance
Time Finance Help Global Fitness Brand HITIO Gym Launch Second UK Site

Global fitness brand, HITIO Gym, are excited to announce they have launched their second UK site thanks to funding support from Time Finance.
The unique fitness franchise was founded in 1998 and soon became one of the largest fitness chains in Norway, with 50 clubs nationwide. HITIO Gym's distinctive offering brings people together through physical activity with a broad range of facilities and classes as well as allowing families with children to exercise at the same time. The universal popularity of the concept has allowed the firm to later expand into other countries such as Sweden, Portugal and the UK.
Husband and wife duo, Raj and Manisha Nagpal, were excited to take on the challenge of opening the UK's second HITIO Gym site in Orpington and making fitness an activity the whole family could get involved in. They turned to leading alternative finance provider, Time Finance, for support in securing £300,000 worth of gym equipment and furniture.
Through Time Finance's Asset Finance solutions, Raj and Manisha were able to source the items they needed whilst at the same time maintaining a positive cashflow and keeping capital within the business. HITIO Gym celebrated the launch of their new Orpington site in January of this year.
Matt Sturney, Senior Sales Manager at Time Finance, said: "I'm so pleased to have helped Raj and Manisha on what is a fantastic business venture for them. HITIO's unique offering certainly sets them apart from other fitness chains on the market right now, and I have no doubt we'll see more franchises opening up across the UK in the near future."
Asset Finance can help businesses like HITIO Gym to bring their investment plans to life. By spreading the cost of investment into manageable and affordable payments, businesses can grow with confidence and no longer feel held back by a lack of available working capital.
Manisha Nagpal, Co-Director at HITIO Gym in Orpington, said: "We've known Matt for over 10 years now and he has supported us with a number of our business ventures. The team at Time Finance knew exactly what we were looking for and were able to pull together a package which helped us secure all the equipment we needed but also put in place supportive financing options to keep a healthy flow of cash in the business. The whole process has been nothing short of fantastic!"
Their funder Time Finance specialise in the provision or arrangement of funding solutions to UK businesses seeking to access the finance they need to realise their growth plans. With an extensive portfolio comprising: Asset Finance, Invoice Finance, Loans and Vehicle Finance on offer, businesses have the flexibility to choose the best option for them or to choose more than one solution dependent on requirement.