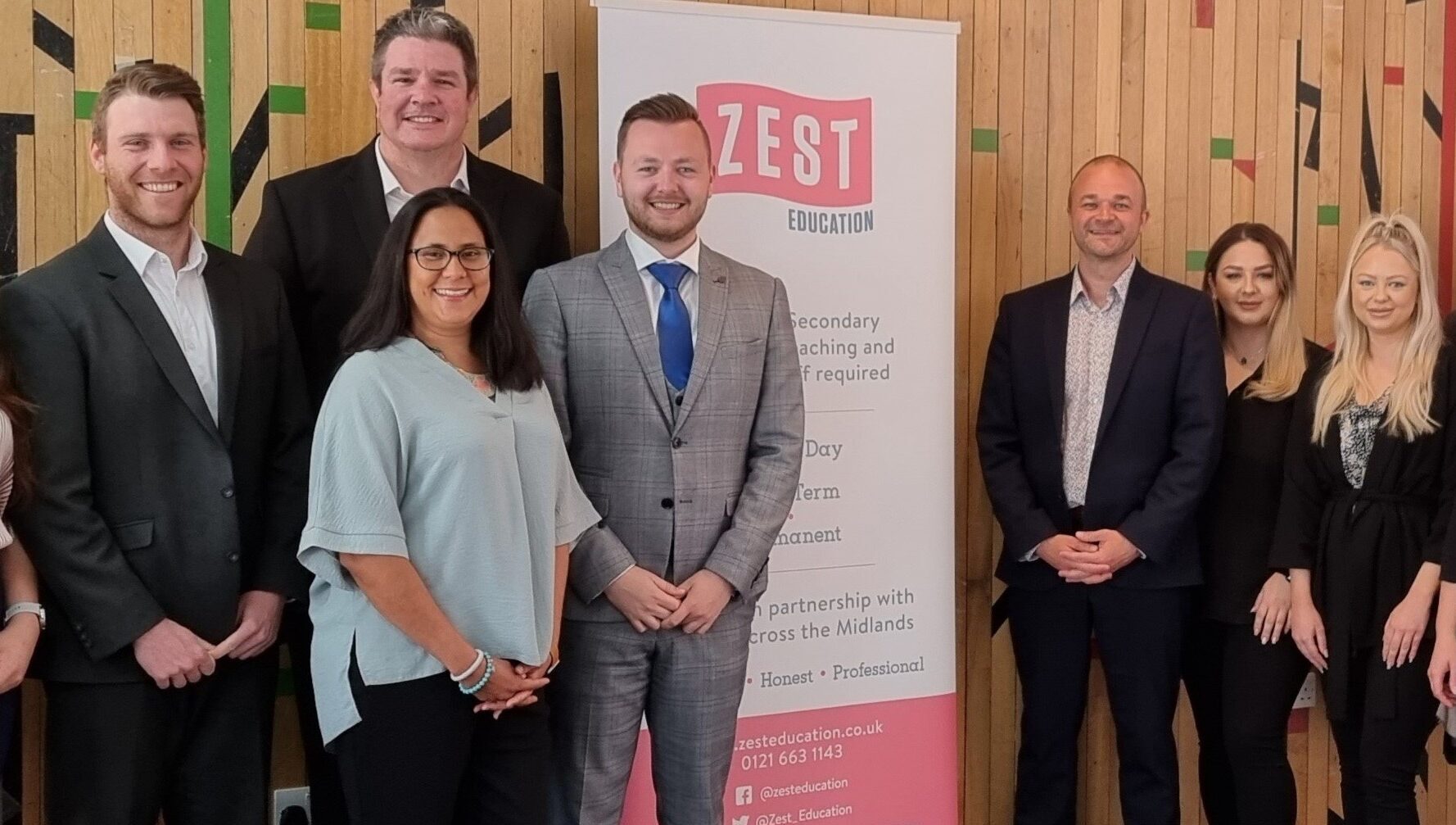 27 Apr 2021 / Invoice Finance
Zest Education Aim to be Top of the Class After Securing Funding Boost
Zest Education are set to put ambitious plans in motion and create jobs having secured a six-figure funding facility with Time Finance. The cash injection will help to drive recruitment in the education sector after a disruptive year, and in turn help students thrive.
The Midlands-based recruitment agency initially started working with Time Finance back in 2015, just one year after they were incorporated. Managing Director of Zest, Brad Johnson, who had spent 10 years in the recruitment sector, grasped an opportunity to set up his own firm. As business grew, he recognised the need to find a funding solution to support his business' cashflow. He secured an initial £50k invoice finance facility with Time Finance who were supportive of Brad's growth strategy for the business.
However, like many, Zest found they were knocked off course by Covid-19 and the restrictions imposed by the Government. The closure of schools back in March 2020 left many educational bodies reluctant to follow through on recruitment plans. This impact meant cashflow was drying up and with a third lockdown in place, Brad approached Time Finance who were happy to increase his facility to £75k to support the business through this time.
Over the course of the pandemic, Zest remained committed to stay open for business to support clients and candidates who found themselves in search of recruitment. It's a strategy which has paid off as they find themselves with an increased portfolio of top-level candidates looking for new roles and are able to swiftly secure placements and drive new business.
Now, 12 months after government restrictions were first enforced and in a stronger position than ever before, the business has secured a further increase in their facility to £150k to support the ambitious growth plans Brad has to drive the business forward.
Phil Chesham, Head of Invoice Finance at Time Finance, said: "Zest Education are a fantastic client and a real success story. In what has been an incredibly challenging time for all businesses, Brad's determination to adapt and overcome is applaudable. It's an absolute pleasure to see his business grow year on year and to support his journey."
Having gone from strength to strength over the last 7 years, Zest now employs 10 members of staff and has a leading reputation for providing high-calibre candidates to schools across the Midlands.
With a secure funding solution in place and a committed funding partner by their side, they have set a goal to double the size of their business by 2022 and a workforce of 20 employees. Having recently secured new larger premises in Staffordshire to support their expansion and commenced plans to recruit additional members of the team, progress is well under way.
As Brad comments: "We wouldn't be where we are today without the support of Time Finance. Over what has been a turbulent 12 months, our relationship on both a personal and professional level has only strengthened during this time. They have been understanding and accommodating, accessible when I need to speak to key decision makers and flexible with my changing demands. I can't thank them enough."
Time Finance is a specialist funder to UK Businesses, delivering a range of solutions to support business growth – from invoice finance, asset finance, vehicle finance and loans. They have remained committed to supporting UK businesses throughout the last year working hard to provide solutions and secure the future of those firms.