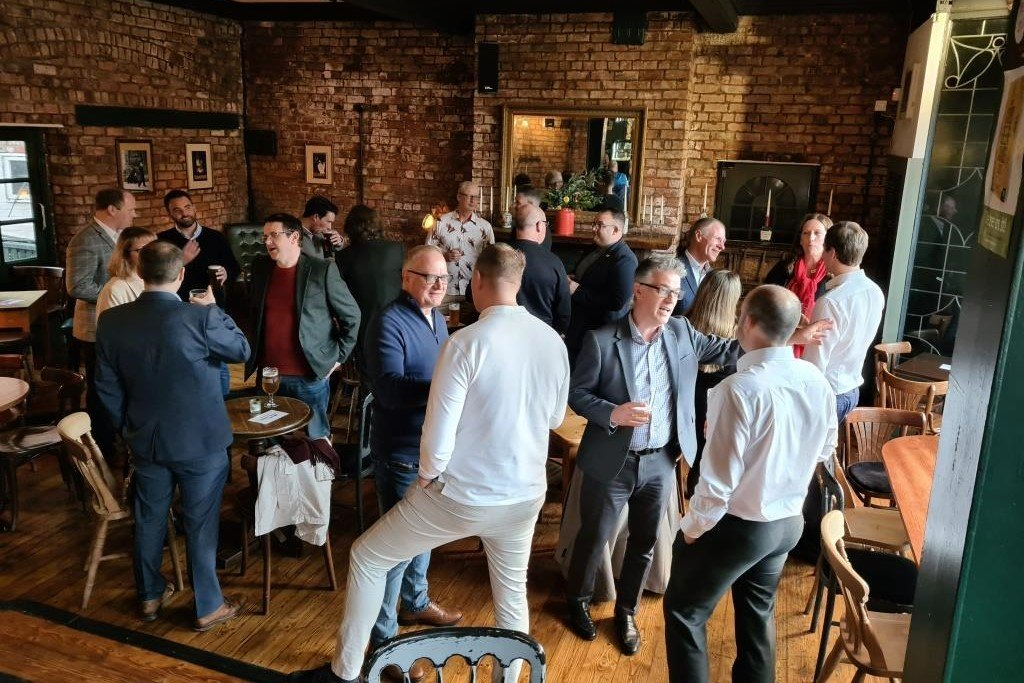 22 Dec 2021
Chester social supported by Time Finance raises £900 for Melanoma UK
A new Chester networking event organised by Bathgate Business Finance with support from Time Finance has raised £900 for Melanoma UK.
Following the success of its Monday afternoon golfing events, the team at Bathgate decided to introduce a new regular social event to Chester's networking calendar, for those who are more comfortable off the green.
The first Friday evening socials took place in October and November at The Cornerhouse on City Road, with finance professionals, solicitors and representatives from a host of other professional services coming together to enjoy drinks, pizza and plenty of conversation.
Five pounds from every ticket sold was donated to Melanoma UK, and additional donations of £100 each from Bathgate Business Finance, Time Finance and Auteur Media, bringing the total raised to £900.
Bathgate BDM and event organiser, Ian Adams, said: "Our new event has been warmly welcomed into Chester's social calendar. It was fantastic to bring even more professionals together for an evening of relaxed networking and to raise money for an excellent charity.
"Melanoma UK is a cause close to my heart as a family member had a malignant melanoma. Thankfully they identified this early enough, but many are not as lucky. Melanoma UK does a fantastic job of supporting patients and their families, and the funds raised will go to excellent use."
Andy Hume, from Time Finance, said: "We were delighted to be able to support Melanoma UK at Bathgate Business Finance's networking event. Not only were we glad to be back spending time with the Chester professional community but to have helped raised £900 for such a worthwhile cause in the process is amazing. It was a great afternoon… and evening!"
Diane Cannon, Corporate Partnerships Director at Melanoma UK said: "The pandemic has had a devastating impact on Melanoma UK. With no government funding, all our events being cancelled overnight and we really didn't know if we could weather the storm until 'normal' returned. But with the support from generous organisations such as Bathgate Business Finance, Time Finance and Auteur Media, we did and we are still here supporting more patients as a result.
"We are very fortunate and grateful to have Bathgate Business Finance as a very loyal and dedicated supporter. They really have gone the extra mile for us over a number of years and this most recent initiative combined business networking and paying it forward for charity. Melanoma UK would like to thank everyone involved in the new Chester Networking event and long may it continue."
Chester Social Networking will be a quarterly event in 2022, returning in February. Stay tuned to our website for further updates.