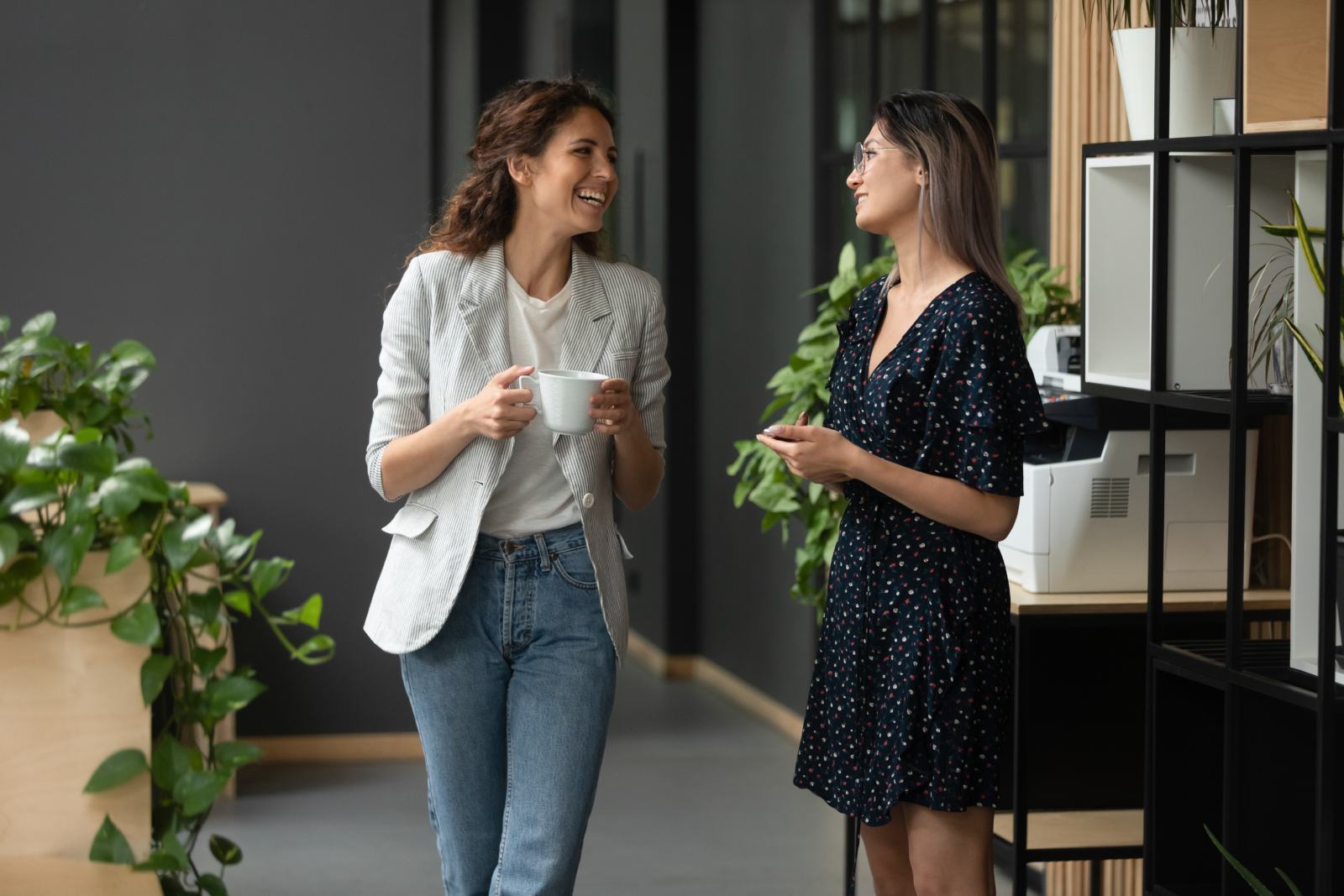 08 Mar 2021 / Uncategorized
Empowering women in finance
To celebrate International Women's Day, we spoke to the inspiring female leaders of Time Finance. Carol Roberts, Lorraine Neyland, Jennifer Bodey, Tansy Cunningham and Holly Mapstone all sit on our Operating Board and drive the strategy for our Asset Finance, Risk, Compliance, Invoice Finance and HR divisions. With 50% representation on our Board, their knowledge and experience helps drive the success of our organisation and makes Time Finance the business it is today.
Carol Roberts, Director of Asset Finance, started her journey in the world of finance over 50 years ago, at a time when a woman's role in the workforce was bound by perceived limitations. Having built a successful career and long-standing reputation within the asset finance industry, Carol uses her own personal experiences to empower other women in business to drive positive change. She says:
"I learned very early on that having someone notice something in you and believe in you can make all the difference. I owe much of my success to the support network I had around me and for this reason am passionate about using my own experiences and position to celebrate and elevate the women around me. International Women's Day is such a significant day for our industry as it showcases the positive steps we have already taken as well as what we can do for our younger generations and emerging business leaders to make this a more inclusive and inspiring place."
Lorraine Neyland, Director of Risk, has worked within the financial services industry for over 30 years, building an impressive reputation within risk management. With extensive experience managing and leading teams at large UK firms, Lorraine inspires many of the employees within our organisation to act with diligence and integrity always. She says:
"As we celebrate another International Women's Day, I want to take a moment to celebrate how much our industry has transformed over the years. Having started my career in Risk over 32 years ago, in what was very much a man's world, I've witnessed a lot of changes over the course of that time. Most notably, how rewarding it has been for women such as myself to go against the grain, climb up the ranks and have a voice at the table where important decisions are made. In 2021, there are more and more women entering and thriving in this field than ever before, and it's a pleasure to see."
Jennifer Bodey, Director of Governance & Compliance and Company Secretary, spent two decades working within the FCA during an increasingly active time within the Compliance sector. She now brings her wealth of expertise and knowledge to support our financial governance and compliance. Alongside this, Jennifer supports and provides one-to-one mentorship to some of the female employees within our organisation, reflecting on her own personal experiences to support career growth and personal development. She says:
"The modern-day challenges working families are facing have been particularly highlighted during the pandemic - having to juggle home schooling, work, and family life. For me, it's been an incredible opportunity to act as a role model for my children, particularly my daughter, and demonstrate the contribution women can make in the workplace. More so, the personal fulfilment that can be achieved from a meaningful career. I've always been passionate about helping women reach their full potential and the pandemic has shown me it's never too early to start those conversations. As the saying goes, "Here's to strong women: May we know them. May we be them. May we raise them."
Tansy Cunningham, Head of Invoice Finance Operations, has built a credible career in financial services, having worked her way up the ranks and orchestrating an impressive growth strategy at the firms she has worked at. Her entrepreneurial spirit and dynamic approach to business makes Tansy a natural role model for many of the women at Time Finance. She says:
"More and more women are stepping up into leadership positions and driving positive change across our industry. International Women's Day is a fantastic opportunity to celebrate and honour those women bringing enthusiasm, drive, and tenacity to the table. In what has been a heavily male dominated environment for many years, it's great to see diversity and inclusivity start to move in the right direction. But, some diversity issues do remain and in some businesses women continue to be underrepresented. This is something I am passionate about driving change for and tackling."
Holly Mapstone, Director of HR, was one of the first 5 employees who started at Time Finance and it has been a pleasure to see her grow alongside the business. Now heading up our HR division, Holly inspires an inclusive and supportive culture at Time Finance and is passionate about ensuring every employee has the opportunity to reach their full potential. She says:
"International Women's Day is an important opportunity to recognise the incredible strides women have made, the barriers they've overcome and the impact they've made. But, to continue creating lasting change in our industry, we need to continue taking practical steps to improve diversity and inclusion in the workplace. I'm passionate about achieving this at Time Finance by empowering women to take on new challenges, to step outside of their comfort zone and to learn and grow with us."