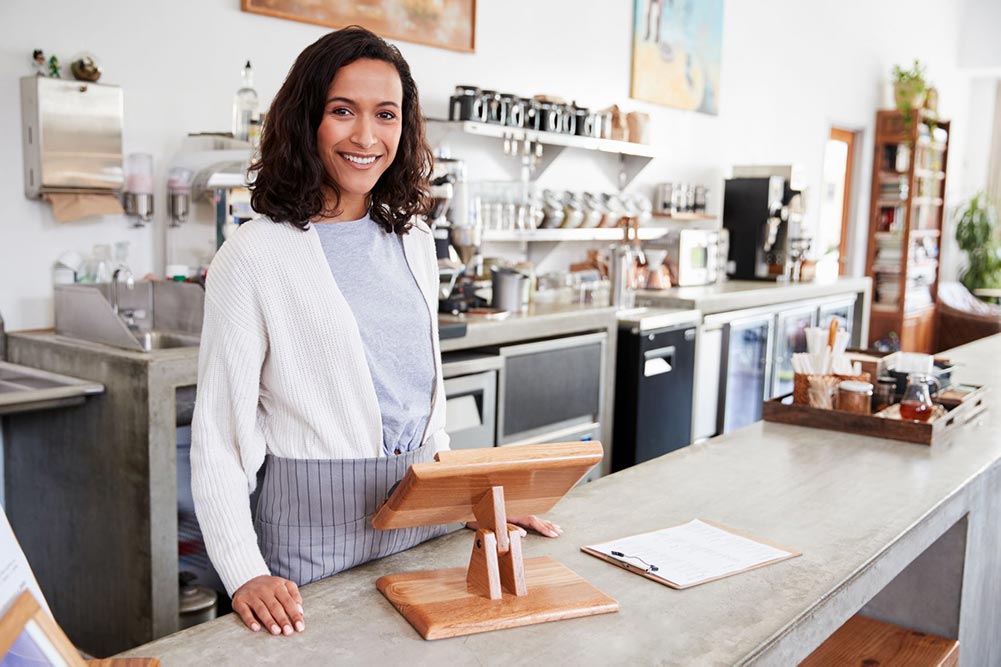 12 May 2021 / Vehicle Finance, Asset Finance, Invoice Finance, Loans
Optimism reigns as recovery starts in earnest
2 in 3 businesses feel optimistic
In what has been a chaotic 12 months, the financial pressures to stay open for business overwhelmed small business owners. Yet, what should have mounted and defeated many, in turn acted as a catalyst for strength and resilience. Many were able to innovate quickly to adapt to the restrictions enforced – launch new products and services onto the market, build their digital presence and generate new streams of income. Now, with light at the end of the tunnel, we wanted to understand how businesses are feeling about the future.
We're pleased to report our findings are positive, which should deliver a real sense of pride to the UK SME market. Many reported being in a strong position for recovery and are looking optimistically to the 12 months ahead. The findings also come as the Bank of England upgrades its growth forecast to 7.25% for 2021 from 5%, in better-than-expected bounce back results.
In our recently conducted research, we spoke with both small business owners and their trusted financial advisors to uncover the attitudes of those impacted by the pandemic. The good news is that 2 in 3 businesses are optimistic about the future and report feeling 'energetic', 'positive', 'excited' and 'hopeful' as they bounce back onto the market.
"We have gone from strength to strength"
Reflecting on the year just gone, respondents commented: "We have managed to retain all staff without having to furlough anyone."; "We have gone from strength to strength."; "Our business has continued to grow despite the challenges we have all faced."
With many looking to get back into the workplace, 1 in 3 business owners are now planning a speedy return to capitalise on demand. Additionally, 40% are looking to embark on a recruitment drive to increase their workforce and bring fresh talent into the firms.
A real sense of success can be felt amongst business owners when reflecting on their achievements over the course of the pandemic - not just in their fight for survival, but their dedication to staff retention and, for some, even experiencing substantial growth.
Zest Education is just one client of ours, that despite being knocked off course by Covid-19, is now putting ambitious plans in motion and creating new jobs. Over the course of the pandemic, Zest Education faced the strain of prospective clients that were reluctant to follow through on recruitment plans. Nevertheless, Zest remained committed to stay open for business to support candidates who found themselves in search of a new role. With the full backing of the team at Time Finance, the education recruiter had its funding facility tripled to £150,000 in those 12 months. With a substantially increased funding facility in place, Zest was able use the additional funds to prepare for a new business drive and in doing so, swiftly secure placements. Now, in a stronger position than ever before, Zest Education can look to enjoy further growth and success.
"Our goal to double the size of our business by 2022, and our workforce of 20 employees, is well underway"
Brad Johnson, Managing Director at Zest Education, said: "With a secure funding solution in place and a committed funding partner by our side, we're feeling excited and optimistic about the coming months. Our goal to double the size of our business by 2022, and our workforce of 20 employees, is well underway, having recently secured larger premises in Staffordshire to support our expansion and commenced plans to recruit additional members of the team."
We need to recognise those hit hardest, both financially and mentally in this time
As the backbone to our economy, it's great to see such optimism overall and confidence growing again. That said, it's important to recognise those hit hardest, both financially and mentally in this time. Alongside the growing optimism we're seeing, for many a sense of negativity, worry and concern was also highlighted. 25% of respondents reported feeling 'nervous', 'depressed', 'worried', 'stressed', 'on edge', 'fed-up', 'despondent', and 'numb' as we start to emerge from the pandemic.
Our industry has played a critical role in this pandemic; not only trying to tackle concerns presented by clients but often providing support, peace of mind and advice to business owners when they most needed it. Our findings show more plainly than ever that that support from both funders and brokers needs to continue.
Financial partners have a moral obligation to demonstrate compassion and understanding, and to stand by clients when they experience a bump in the road. At Time Finance, we worked hard to ease the financial pressure our clients were facing with support options in the form of forbearance, payment holidays and additional headroom facilities alongside our existing portfolio of solutions – Asset Finance, Invoice Finance, Loans and Vehicle Finance. However, we recognised this wasn't enough. Creative solutions – such as our bespoke payment solution to drive affordable investment 'Low Start' – meant many businesses could pick themselves up in a difficult time.
Ensuring a sufficient level of working capital in the business will be a priority
As repayments on those government loans commence imminently, and with furlough soon grinding to a halt, business owners need to ensure they have a sufficient level of working capital in their business. With confidence back in the economy and businesses hungry to get back on track faster than expected, financial support will be key to the delivery of growth plans and boosting further optimism.
As a leading independent alternative finance provider, we can offer a broad range of flexible financial solutions to support the growth plans of UK businesses across the country. This broad range of choice ensures businesses can access a single or multi product funding solution that's right for them. To find out more, get in touch with a member of our team today.
* Survey of Time Finance customers and intermediaries conducted in April 2021.