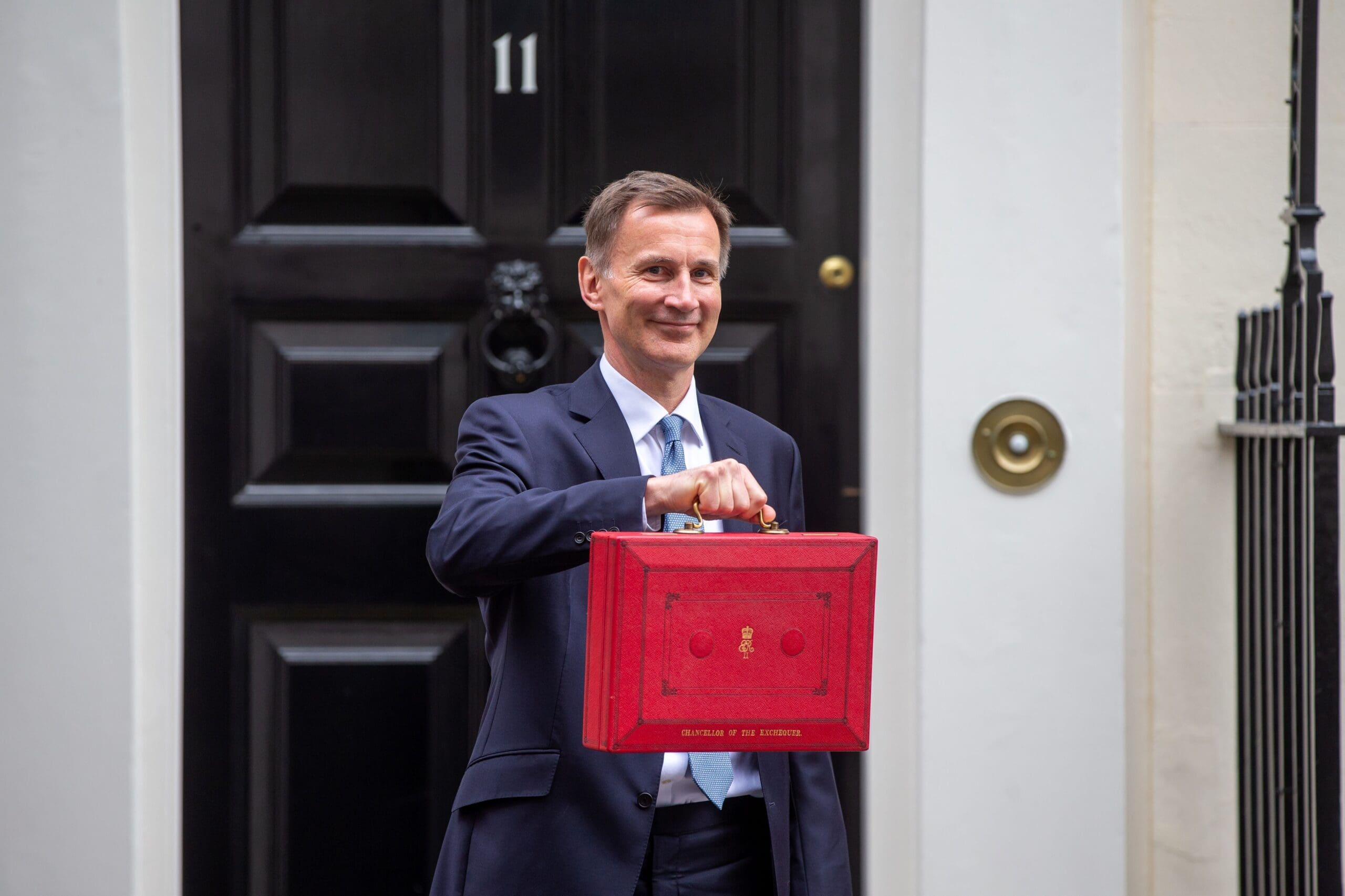 17 Mar 2023 / Uncategorized
The Spring Statement: Everything you need to know
There were a lot of headline grabbers in this year's Spring Statement, but one of the biggest was the Office for Budget Responsibility's (OBR) predictions that the UK will not enter a technical recession in 2023 - very encouraging news for businesses. There was a lot announced this time around, so here's our handy guide to help you break down the main takeaways.
Corporation Tax Rise
As expected, the Government pressed ahead with its rise to Corporation Tax, taking this from 19p to 25p. While businesses have had some time to prepare for this shift, it will undoubtedly still cause a ripple effect through their finances - particularly as there will be little support on energy prices in the next tax year.
Childcare Support
Arguably the largest talking point of the Government's budget this time around was that of childcare support. The Chancellor's 'back-to-work budget' brought £4 billion funding for early years childcare provision. The UK's workforce pay some of the highest childcare fees globally and the changes announced promise to reduce early years childcare costs by 60%. Parents working a minimum of 16 hours a week will now receive 15 hours free childcare for children aged nine months to five years. The Government will introduce this in a staggered way with working parents of two-year-olds able to access 15 hours of funded care from April 2024, which will be extended to all children from nine months up from September 2024. From September 2025 every single working parent of under 5s will have access to 30 hours free childcare per week.
Investment in Innovation
The Government has brought into play a £1.8 billion Research and Development (R&D) credit package for small and medium sized businesses. This means they're able to claim £27 for every £100 spent on research and development. This relief can be claimed if they dedicate 40% or more of their total expenditure in this area.
The Chancellor also announced an increase to the Annual Investment Allowance to £1 million; a replacement of the Super Deduction Tax. Essentially what this allows businesses to do is claim full capital expensing for business investments, giving businesses the confidence to make those all important investments in technology now, so that they can grow and prosper.
Employment support
Measures to tackle labour shortages were high on the Chancellor's agenda, but failed to fully address the skills shortage. The introduction of 'returnerships' for the over 50's is set to encourage retirees back into the workforce. An additional £400 million will be dedicated to increased support for musculoskeletal (MSK) and mental health care for workers, ensuring they are supported adequately to enable them to return to the workplace.
Investment Zones
With the crash of Silicon Valley Bank, the Government expressed the need to build larger more diverse investment systems here in the UK and vowed to return on this promise in his next budget. In the meantime, the Chancellor appeared to be putting in place a machine for growth, here in the UK, with the introduction of additional Investment Zones, or "potential Canary Wharfs".
Various regions across the UK will be invited to pitch to become an Investment Zone and if successful will be eligible for £80 million in funding to boost the local economy. These English regions include: Greater Manchester, the East and West Midlands, West and South Yorkshire, the North East and Tees Valley as well as Liverpool City Region.
Energy Price Guarantee Continuation
Whilst wholesale energy costs for businesses have essentially been capped under the Energy Bill Relief scheme until now, this will draw to a close at the end of March 2023 and the Government's new Energy Bill Discount Scheme will offer much less protection for businesses. Welcome news to many households was the Chancellor's extension of the Energy Price Guarantee (EPG) which will keep the average household bill at £2,500 until the end of June. However, this does not support commercial buildings, already struggling to meet such high bills.
Sustainable tax relief
In a bid to reduce business' energy use by 15%, the Chancellor revealed a £60 million Climate Change Levy tax relief scheme on energy efficient measures for businesses. Under this Government drive, the Climate Change Agreement Scheme has been extended by two years and nuclear power will now also be classified as "environmentally sustainable" to boost investment in this area.
So, what does this mean for UK businesses?
Whilst Jeremy Hunt's budget does acknowledge the widening gap in the UK's workforce, in equal measures it failed to actually put wheels in motion to fix this skills shortage - a huge and recurring issue for a great number of businesses.
There was very little direct support in the Government's budget for SMEs on the frontline. Now more than ever, the small and medium sized business community would welcome direct financial support to help manage their looming overheads, from paying staff on time to keeping up with energy payments.
For the Government's rise in Corporation Tax to become fruitful for the economy, SMEs need these funds to be reinvested back and funnelled into initiatives that will truly support their growth, and enable them to take the risks in innovation that the Government so wishes.
The Chancellor labelled the UK the best place to do business; a sentiment echoed by many but congratulating ourselves can tempt complacency. The new measures introduced, need to be backed by the appropriate infrastructure in order for businesses to feel the knock on effect.
What is certain is that SMEs needed more direct and specific initiatives from this Spring budget, to curb the growing skills shortage and stabilise the landscape, providing room for innovation and growth. For those SMEs - not working within Investment Zones - the Chancellor's budget fell short of tangible resources. For the many firms now seeking out alternative resolutions to support their day-to-day runnings and enable their growth plans, alternative finance solutions at Time Finance will be on hand to guide businesses through this ever-changing landscape.