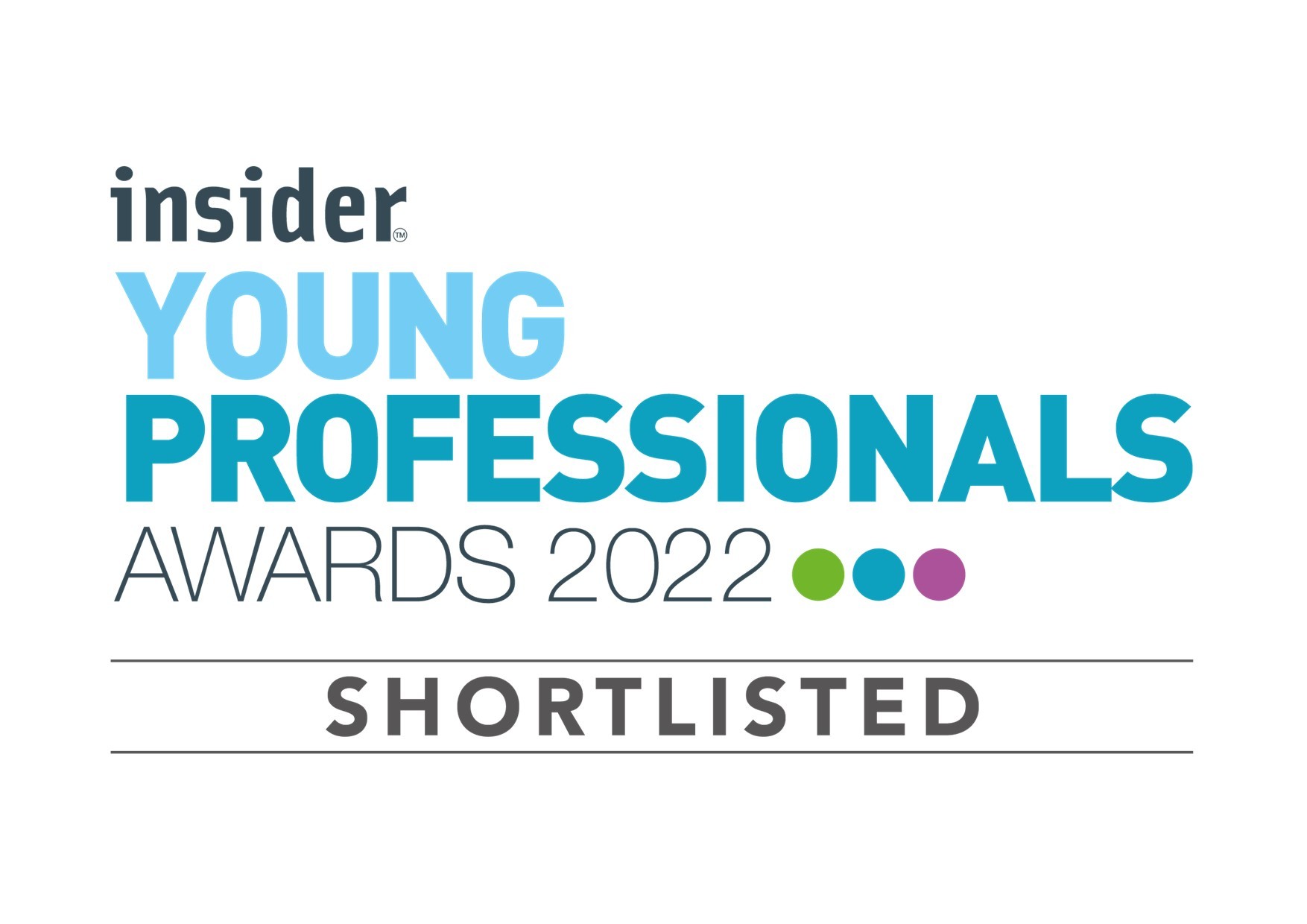 11 Mar 2022
Time Finance shortlisted for Training Scheme of the Year in the Insider Media Young Professionals Awards
Time Finance are proud to announce that they have been shortlisted in the "Training Scheme of the Year" category in the Insider Media Young Professionals Awards.
In October 2021, the firm celebrated the success of their first "Talent Leadership Programme" – a scheme designed to recognise excellence from within and enhance the skills of the next generation of future business leaders. Over the 12 month period, a project team of forward-thinking and ambitious 25 to 35-year-olds were challenged with real-life business tasks and projects. This included:
1. Investigating and recommending new products and services to compliment Time Finance's existing portfolio of SME finance solutions
2. Launching and building and internal intranet platform to improve communications and business processes
3. Exploring and recommending the ways in which Time Finance can improve their Corporate Social Responsibility and Environmental Social Governance.
Alongside the opportunity to project manage one of the three tasks and work in a project team to support the delivery of them, an internal mentoring programme as well as private sessions with an external leadership coach were provided.
Speaking of the nomination, HR Manager Sophie Marsh, said: "We're a firm believer that to help our employees grow and thrive with us, they need access to training, mentorship and the opportunity to take on new challenges and experiences. Our 12-month Talent Leadership Programme did just that. We're delighted to see this programme recognised in such a leading award and look forward to the awards ceremony."
Following graduation, Time Finance saw many of the employees who completed the scheme go on to advance in their career in such a short space of time and go on to do great things. Helping to accelerate their professional development, 6 of the 9 employees were shortly awarded promotions to management positions:
Dan Hughes, now Head of New Business in our Property Finance division, takes responsibility for managing a small team of advisors and building our new business pipeline
John Cowham, Financial Controller in our Invoice Finance division, has been appointed into a more senior position in the firm and manages a larger team
Kate Brown earned a promotion to Senior Marketing Manager which included the recruitment of a new team member beneath her and the added responsibility of becoming the lead marketing person in Time Finance and driving their marketing strategy forward
Matt Sturney stepped up to a new role within our Asset Finance management team, to oversee and drive new business in one of our Asset Finance sales teams
Tom Cook, Relationship Manager in our Invoice Finance team, was promoted to a managerial position and take responsibility for managing a small team of Relationship Executives
Sophie Marsh was promoted from HR Advisor to HR Manager and takes on responsibility for delivering our people strategy
Ed Rimmer, Chief Executive Officer, added: "Well done to our fantastic HR team who continue to launch new initiatives and help our employees reach their full potential and achieve great things. We look forward to introducing more great schemes into the business."