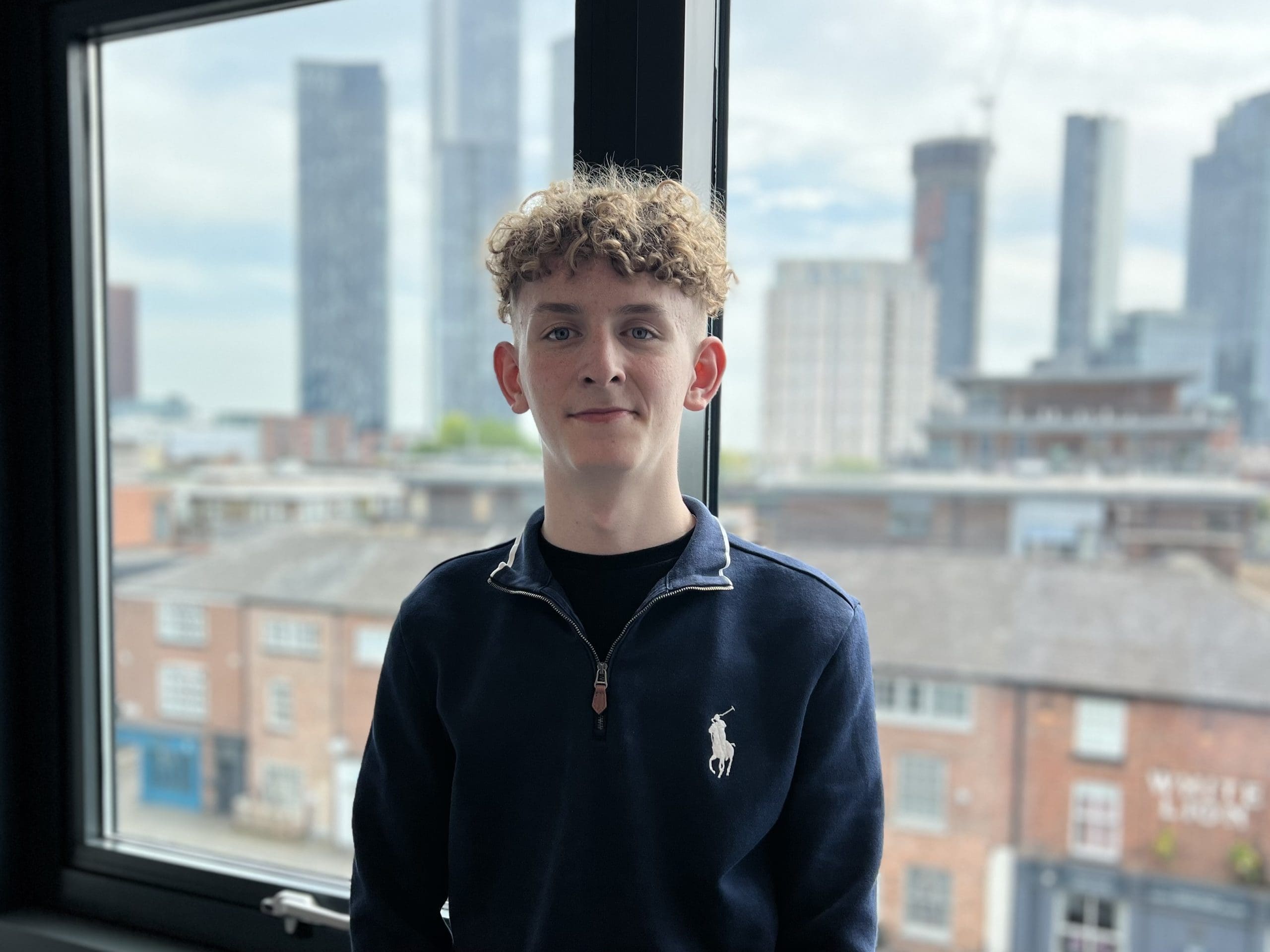 16 May 2023 / Uncategorized
Learning at Work Week: 'I swapped the classroom for the office, but I'm not done learning!'
At Time Finance we're huge advocates for employee development and investing in the next generation; we're committed to nurturing talent from within through tailored development programmes that get the very best out of our people. For us, learning is a constant process.
As we look ahead to Learning at Work Week, we sat down with our Credit Controller and winner of Time Finance's 2023 Rising Star Award, Jack Johnson, who at the age of 16 is the youngest member of the Time Finance team. We got his thoughts on what workplace learning means to him and the real benefits of learning on-the-job.
How long have you been at Time Finance?
"I've been with the business ever since I left school, nearly 10 months ago. I'm working as a Credit Controller in our Invoice Finance department and it's my job to check in with our client's customers and make sure their invoice payments are made swiftly. It's an important job and I'm really grateful that Time Finance has given me the opportunity to take it on at my age."
What skills do you think are typically valued in your role?
"Being a team player is really important, but it's also about communication, being friendly and a people person. It goes a long way. In my role I spend a lot of time on the phone to our customers, making sure payments are on track and raising any potential issues with the team, to make sure things don't slip through the net."
Why do you think you were selected for Time Finance's Rising Star Award?
"I was really proud to win this award. I feel passionate about what I do and not many people can say that at my age. It's about putting things in place to get where you want to be and have the job that you want, and not many 16 year olds are already doing that. It was great to see my work was recognised by the team!"
Why do you think it's important for young professionals like yourself to have opportunities to learn at work?
"Having this opportunity to learn on the job has just been a great boost for my early career. I feel really lucky to be learning at work at my age - and I've definitely got a head start on my mates.
"When I finished my GCSEs last year, I needed to decide what to do next. I knew I didn't want to be in the classroom anymore and what I really wanted was to get myself into the world of work, to get some life experiences and get my foot in the door.
"Leaving school and going straight into the workplace was the best thing I ever did. It's given me so many new opportunities that I wouldn't get at college. My friends all say it was the perfect decision for me personally. I definitely thrive more by learning on-the-job"
Have you had opportunities for professional development or training in your career so far, and how has this impacted your work?
"In the 10 months that I've been with Time Finance there have been loads of opportunities to develop. Just because I was finished with the classroom, doesn't mean I'm finished learning.
"I'm currently working towards qualifying for my Invoice Finance and Asset Based Lending Foundation course. It's all online so I can easily split my time between my work and studying for my exam, which I'll be sitting next month. Juggling them both at the same time is definitely a challenge, but one that I've been excited to take on."
What ways do you see your current role and the opportunities within it helping you to achieve your future career aspirations?
"Once I've completed my Foundation course there will be so many routes to go down. At this point I'm keen to just get my head down, keep going and see where it all takes me.
"There are quite a few people in the business that I have been shadowing, such as my manager Lisa Boyd, and Invoice Finance Managing Director Phil Chesham. They give me regular check-ins and feedback, which has been great. Having that close contact with people across the business has meant that I've received some great insight and helps me to ask them questions and get to know their jobs better. I've also been trusted to join client meetings, which is a big deal and a huge responsibility. All these experiences just benefit me further in my career and help me to learn even more.
"The way I see it, there will always be new things to learn - even later on in your career - but having someone there to guide me has been really great."
Finding the tools for growth
At Time Finance, every member of our team is valued and provided with the time, investment and resources they need for continued learning and progressing at their own pace. It's something that we consider key to the future of our people but also our business. By investing in them we are helping Time Finance remain agile in an ever-changing landscape.