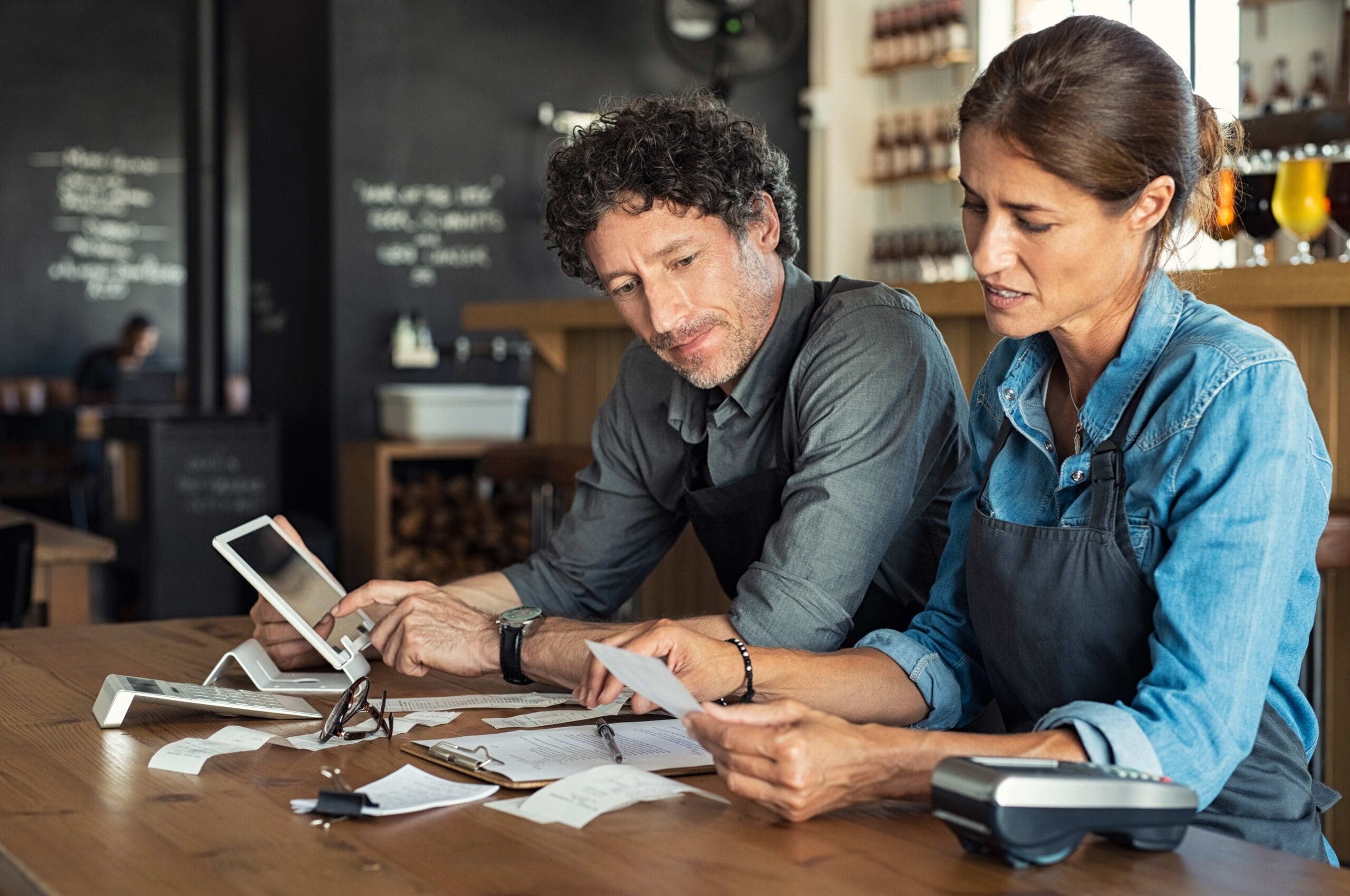 28 Apr 2023 / Uncategorized
Stress Awareness Month: Helping businesses to overcome financial headaches
Setting up and running your own business can be an incredibly rewarding and fulfilling experience. If you're a business owner, you'll know just how satisfying it can be having the freedom to make executive decisions that affect the future of not only your career and company, but also your personal life. It's a privilege not everyone has the opportunity of achieving. The sense of pride that comes with this level of success can be second to none, so why are so many SME owners struggling to relish in the responsibility?
Well, according to the British Association for Counsellors and Psychotherapists, 79% of business owners find running a business stressful. And for almost one in five, this stress causes daily thoughts of wanting to simply quit.
That's why this Stress Awareness Month we want to spotlight the challenges businesses face, really understand their main sources of stress and highlight our commitment to supporting businesses through those financial headaches.
What are the main sources of stress for businesses right now?
Before having a faltering economy to grapple with, businesses have enough hurdles to jump over - from keeping employees and customers happy, to winning new business, balancing the books, remaining cashflow positive and staying competitive. Adding to these everyday issues, businesses now have a running skills shortage and soaring overheads thrown into the mix.
Our own research found that nearly half of SMEs said the biggest pressure keeping them up at night is rising costs. Perhaps more worryingly, 60% of business owners told us they are not comfortable talking about finances. It's an issue we know needs to change as businesses can only find help if they seek it out.
We also know that over 80% of businesses believe stress is holding them back from taking risks and this only creates more caution. When it comes to business confidence, rising costs appear to only add to their worries. Without the finances behind them to take on new ventures, many firms appear to remain in a state of stagnation and survival, rather than taking their business to new heights.
What's the knock on effect?
The impact that stress can have on a business' success and its growth is quite alarming. Without the headroom and confidence to make those all-important decisions, some businesses may be left behind without the capacity to really set themselves up for the future; whether that's to launch new product lines, switch to more sustainable supply chains or invest in new staff, expertise or employee training.
According to Mental Health UK, four in five SME owners clai they are experiencing poor mental health. So, it's important that we understand the factors causing stress within business and empower business owners not only to talk more about finances, but to utilise alternative solutions to help relieve financial stress. It's also important that business owners take the time to recognise the causes of their struggles and find the right stress management tools. There are a number of great guides for stress management out there.
Combatting those financial headaches
When troubles are taking hold of a business, we know that a personal and supportive approach to finance is invaluable. Time Finance prides itself on offering a tailored and considered approach to finance. We take the time to truly understand a business, all of its intricacies, the pitfalls and successes within it, before suggesting the right solution for growth. We believe it's this compassion and understanding that makes our customers feel truly supported.
At a time when stress is holding businesses back, alternative finance could be the answer to easing financial pressures, cashflow issues or late payments from suppliers. For businesses needing the extra legroom to take risks and grasp hold of new opportunities, a cash injection can be invaluable, and allows businesses to take a leap of faith and find the freedom for growth.