Our Invoice Factoring Solution
Invoice Factoring is a useful finance solution and funding option for businesses seeking a cash injection to support their growth. By turning to this type of finance, businesses can have the freedom to pursue new avenues and grow without being held back by outstanding statements – releasing up to 90% of the value of unpaid invoices and injecting working capital back into their business.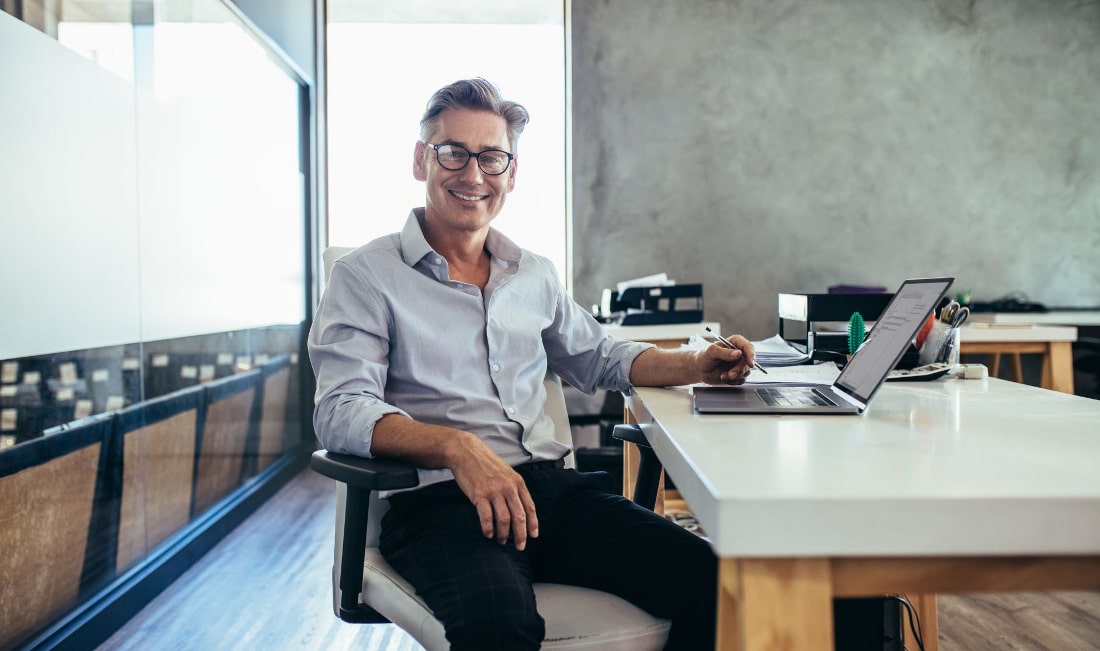 What is Invoice Factoring?
Sometimes referred to as 'Disclosed Invoice Finance', Factoring lets businesses monies from their outstanding customer payments without having to worry about chasing payments in order to keep up with looming overheads or bridging the gap between jobs.
As a finance solution, it's especially helpful in industries where invoices are regularly paid late and businesses may be left waiting 30, 60 or sometimes 90 days for that payment to come through. It removes the worry for business owners who have regular outgoings, meaning they can keep up with their existing financial commitments with peace of mind.
As such, Invoice Finance is an excellent way of ensuring a positive flow while unlocking valuable working capital otherwise held up in outstanding invoices.
At Time Finance, we provide funding within 24 hours of the initial invoice being raised – which is useful for those looking for fast access to cash from completed work. Using our service, businesses can take on new customers with confidence knowing that we can bridge the gap in their cash flow. With Invoice Factoring, cash flow management is made simple. With an optional credit control service, we can provide peace of mind for businesses that need to collect payments from their customers but might not have the existing resources that an invoice factoring facility could offer. By offering a comprehensive credit control service, our dedicated and friendly teams manage this process on our client's behalf.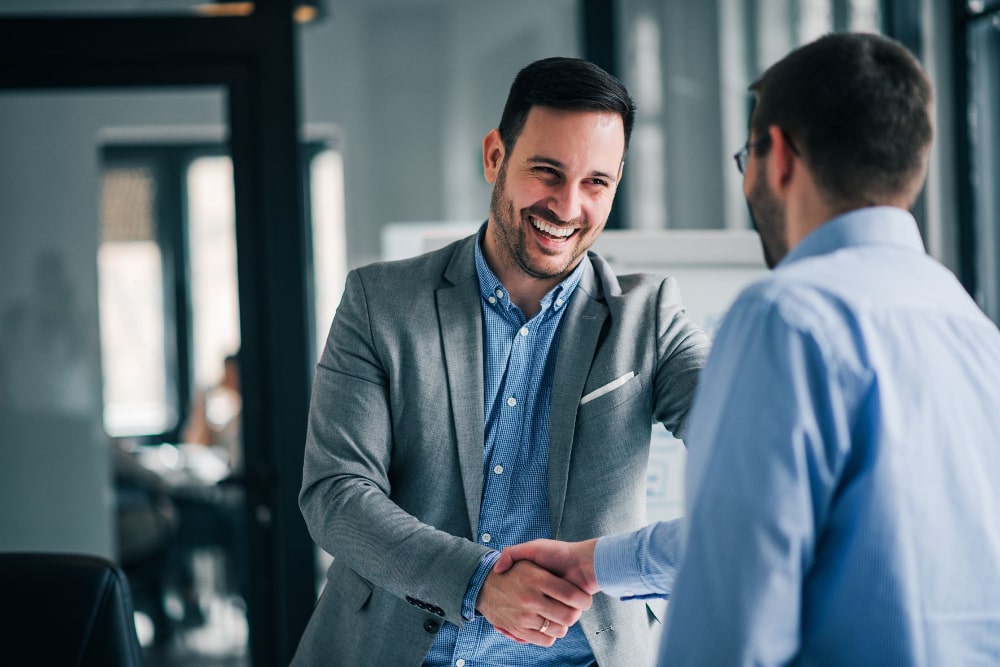 Interested in finding out more about our Invoice Factoring process?
Every business requires a different solution for its unique needs.
At Time Finance, we pride ourselves on our relationship-driven approach and create bespoke financial solutions that provide our clients with funding that helps both immediate and future plans.
We do this by helping our clients access up to 90% of the value of outstanding invoices within 24 hours, minus our agreed fees.
With a dedicated Relationship Manager, our team regularly review our clients facilities to ensure that it is right for them; , allowing them to grow and progress at a pace that suits them, their customers, and their plans for the future.
Get in touch with the Time Finance team today to find out more.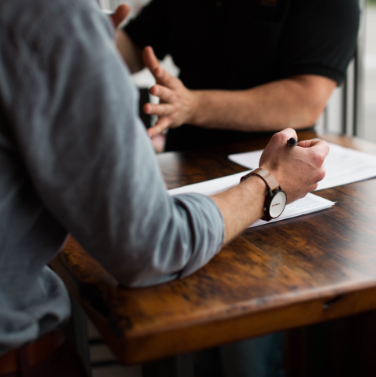 What is the difference between Invoice Factoring and Invoice Discounting?
Factoring is just one type of Invoice Finance facility available to businesses at Time Finance.
Invoice Discounting offers a similar solution to business owners looking to release additional working capital from the value of their unpaid invoices. However, it's important to note that there are slight differences to how each business uses these facilities.
No matter how big or small operations might be, access to finance can mean the difference between standing still and taking their business to the next level. When considering business finance, it's important to look at all available options and choose the best solution to meet your individual business goals.
So let's take a look at the key difference between the two.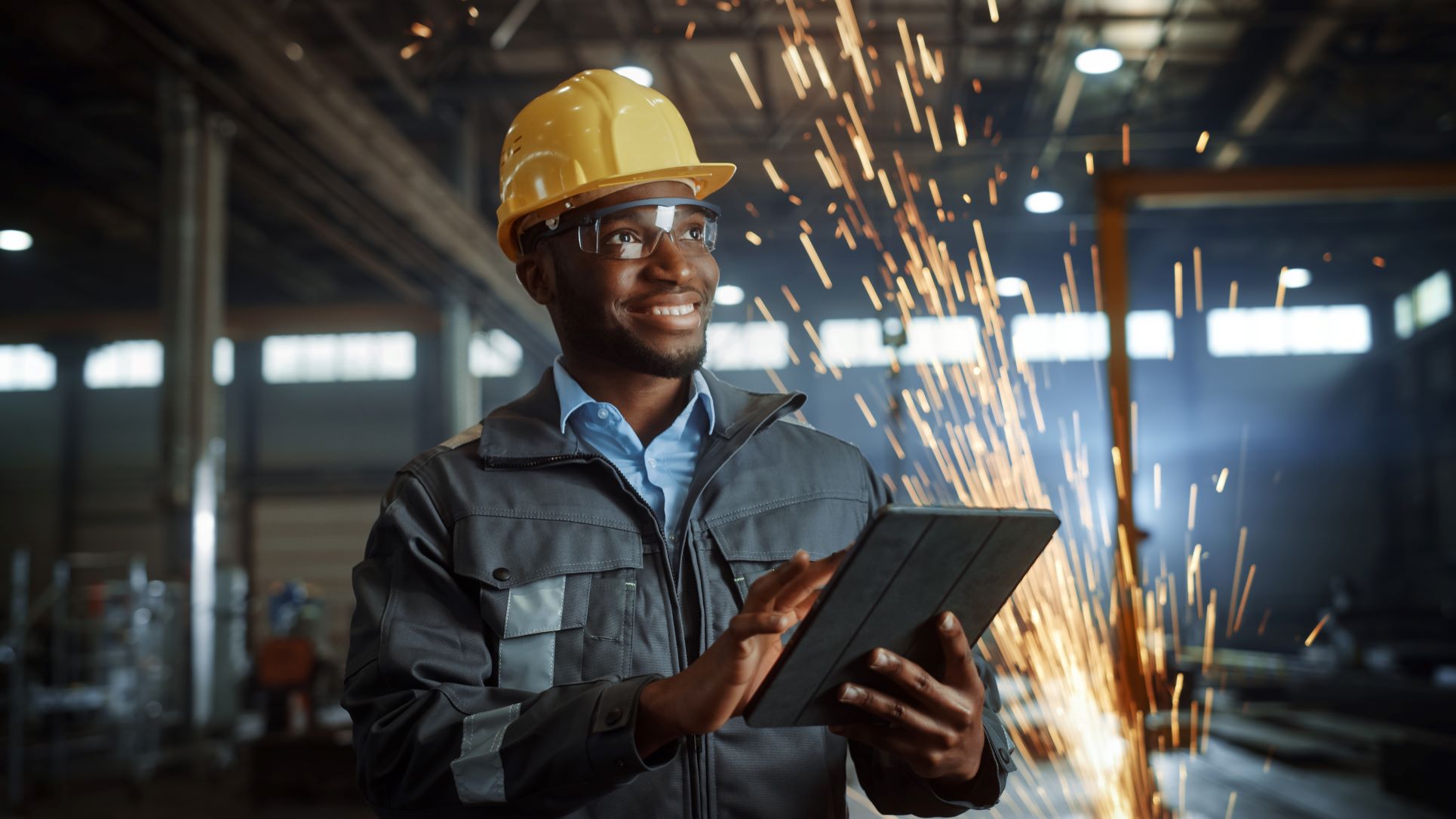 Factoring 
Sometimes referred to as 'Disclosed Invoice Finance', Invoice Factoring allows businesses to access working capital tied up in unpaid invoices, and through Time Finance businesses can release up to 90% of the value of these outstanding payments.
As well as providing an immediate cash injection into the business, our factoring facility can come with an optional credit control service, in some cases saving time and further business expenditure.
Our experienced credit control teams offer the support businesses need to collect due payments for services or products that have been provided to other businesses, by contacting customers on their behalf.
When businesses opt for a factoring facility, it offers them the support they need to manage their sales ledger through a designated credit support team, giving them more time to focus on more important things – like growing their business.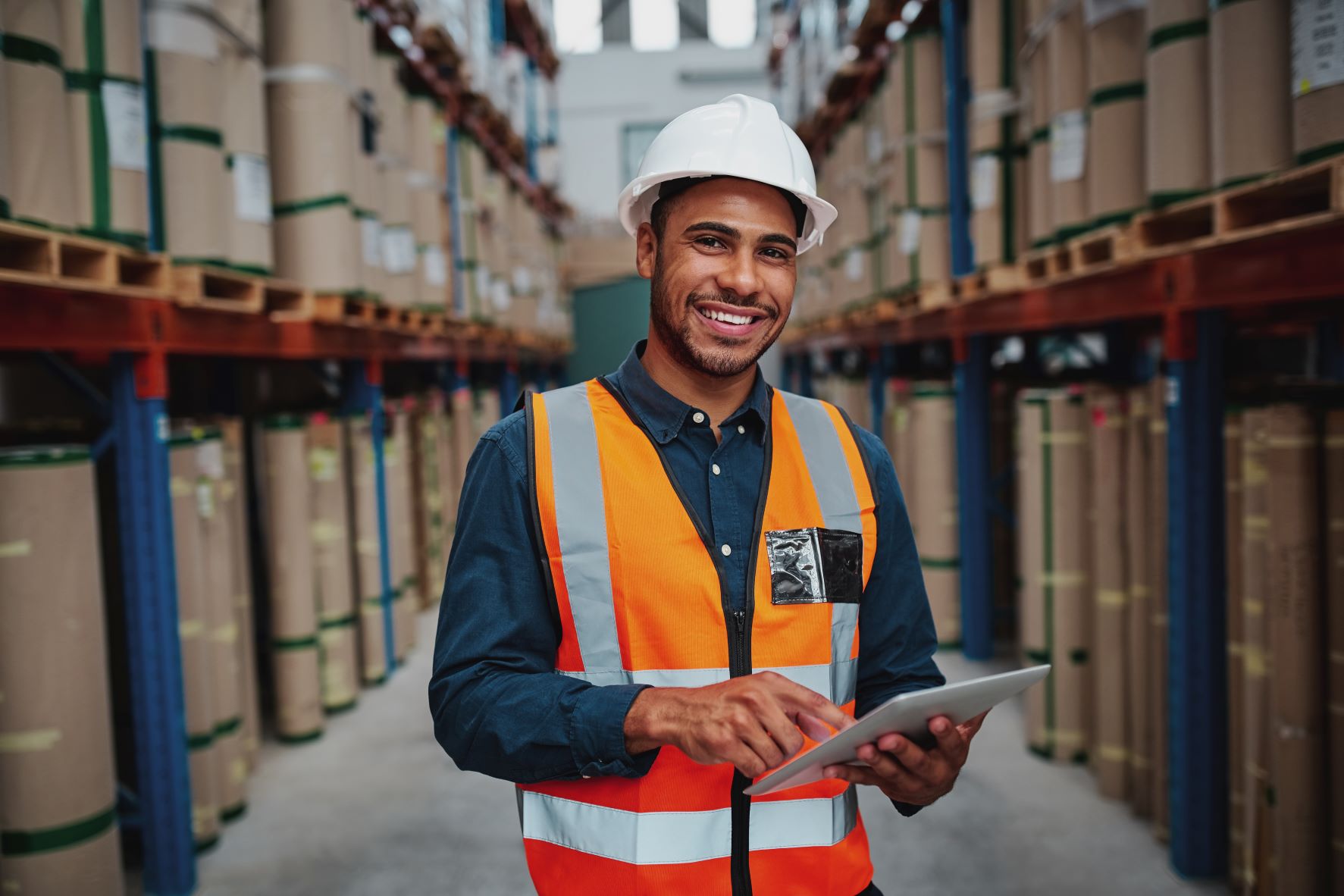 Invoice Discounting 
Like Factoring, Invoice Discounting is a type of Invoice Finance that provides businesses with access to up to 90% of the value of their unpaid invoices, within 24 hours. If businesses have comprehensive credit control support in place or would prefer to opt for a more confidential service, this solution is typically more popular. Here, working capital is released from the value of those unpaid invoices, but all credit control is kept and managed in-house. This is helpful for businesses who are experienced with handling the complete credit cycle from start to finish.
Sometimes referred to as 'Confidential Invoice Finance' this service also allows businesses to directly manage their existing relationships, as their customers will be completely unaware of our involvement. As a more discreet approach to Invoice Finance, our clients here manage all customer communications whilst still benefiting from immediate access to working capital which can be used for a number of business purposes; whether that's to pay everyday expenditure of running a business or to accelerate growth plans.
Frequently Asked Questions
It depends on the Invoice Finance solution you opt for. If you are happy for us to manage credit control on your behalf, our dedicated and friendly teams can liaise directly with your customers to collect owed monies.
If you would prefer to keep our arrangement discrete, we offer a confidential service whereby your customers will be unaware of our involvement.
Our clients benefit from both types of Invoice Finance facilities we offer – whether that's through Factoring or Invoice Discounting.
Some clients find that opting for a credit control service relieves the time and pressure of having to manage relationships and invoice payments with customers directly.
However, if you have sufficient credit control processes in place and would prefer to collect owed monies, then choosing an Invoice Discounting service might be a better solution. If you would like to discuss which solution you think your business would be best suited to, please speak with a member of our team.
Yes – our XTRA Time facilities can give your business the extra funding it needs. Acting as a Top-Up facility, XTRA Time is designed to scale alongside your business growth and help bridge the cash flow gap on opportunities that may have previously been unattainable as a result of late payments.
Sometimes used as a 'bridging' loan, XTRA Time can provide you with confidence and support exactly where you need it.
Should you grow rapidly, we can increase the overall facility over time alongside your business growth – so you can get exactly where you envision your company to be.
Avoiding bad debts is one of the most difficult aspects of running a business, which is something that has to be balanced with all the other challenges of keeping things ticking over day to day. This is especially pertinent in the current economic climate or in the presence of unstable markets.
Our optional Bad Debt Protection mitigates the risk of taking on bad debts and because we provide it on a selective basis, you can pick and choose which customer you want to cover.
To discuss whether Bad Debt Protection would work for your business and how we can help you pick and choose the customers you'd like to cover, get in touch with our friendly and experienced team today.
For businesses sending invoices directly to other businesses for services or goods supplied on credit terms, this solution can provide vital headroom and reprieve from everyday pressures, such as late payments, overheads and rising costs.
It's especially useful when it looks like cash flow might become stagnant, which is one of the biggest issues facing SMEs.
As such, the businesses that tend to use our Invoice Factoring or Invoice Discounting facilities are:
Recruitment

Security

Manufacturing

Transport

Wholesale

Construction

And many more
Our disclosed or 'Factoring' facilities are better suited to businesses that are looking for further support managing their sales ledger as we will provide a designated credit controller who will send out monthly statements and make telephone contact with their customers. The credit control process can be tailored to the business' exact requirements, leaving the control in the hands of the business owner at all times. For those businesses that don't have the internal resource, this service can often provide a cheaper and more flexible alternative to long-term administration costs.
Businesses best suited to Confidential or 'Invoice Discounting' typically have the financial processes in place to run the credit control function efficiently.
Invoice Finance is a popular funding option among our SME clients. If you're a business trading with other businesses on credit terms, you can get paid quicker for the goods or services you provide.
Instead of waiting 30, 60 or sometimes 90 days to get paid, you can access up to 90% of the value of unpaid invoices within just 24 hours. It's that simple.
When you work with our Invoice Finance team we really get to know your business, your short term and long term goals, and package a bespoke facility that helps you to achieve those. Meaning we always deliver a solution that's right for your individual needs.
With a dedicated Relationship Manager assigned to your account, we work closely with you over the lifetime of our relationship to ensure that the level of funding you receive is right for your circumstances.
As your business grows, so does your Invoice Finance facility, meaning you can continue to take on new customers with confidence.
So, here's how it works.
You deliver your goods or services to your customer base as usual.

You sent an invoice to your customer and notify us.

We pay you up to 90% of the value of your unpaid invoices within 24 hours.

If you choose, we can collect the monies owed by your customer.

We pay you the remaining value of the invoice less our fees.
First, you'll deliver your service or goods to your customer as usual. As the factoring process is grouped within invoice finance itself, it's important to note that you must be a business dealing directly with other businesses and supplying invoices for the amount due.
If you are providing goods to members of the general public, then another financial product may be better suited.
Once you've sent the invoice to your customer, all you need to do is let us know and we'll pay you up to 90% of the value within a day of the invoice being sent. This can be used to ease the pressure from overheads, incoming costs, or even investments in other areas of your business such as equipment.
From here, we can then take over your credit control and collect the outstanding money owed by your customer. This is one of the most popular aspects of a factoring arrangement, which frees up time within your own processes as we handle the assignment of debts.
Once we've accrued this money, we'll pay you the remaining value of the invoice minus our factoring service fee.
At Time Finance, we work with business owners and introducers alike to help tailor and package the best financial solution to meet their needs.
If you're an intermediary and are looking to introduce your client to a relationship-driven and support funder, speak to a member of the Time Finance team today and let us help strengthen your client's business.
Whether your client is  simply looking for a way to help bridge the gap in the cash flow and maintain working capital, or are looking for flexible funding lines that will grow alongside their business, we can help..
A track record for finance solutions that clients trust
When it comes to Invoice Finance, our expert team have years of experience in tailoring complex and quirky deals that help your clients to access the finance they need to bring their growth plans to life.
We know that your clients rely on you to introduce them to lenders they can rely on and trust. That's why at Time Finance we really take the time to get to know each business that's introduced to us, listening to their needs and putting in place a solution that helps them during good times and bad.
Because of the excellent service we deliver, our team have a proven track record of building strong relationships with clients. So much so, that some of our clients stay with us for up to a decade and the average client lifespan is around 4 years.
As such, you can rely on our team to be the trusting, dependable and supportive funder they need to actively grow and pivot their business, no matter where their journey takes them. What's more, we offer competitive commission rates for every successful introduction you supply to Time Finance, each year your clients are with us.
Discover how we can offer support for you and your clients by reaching out to one of our Business Development Managers today.
Not yet an introducer, but interested?
When you join us as an introducer, there are plenty of rewards for you and your clients. As well as having access to our impressive selection of finance solutions, we reward you with commission for every successful referral.
If you'd like to find out more about working with Time Finance as an introducer, our team would be delighted to hear from you.
Simply send us an email at intermediaries@timefinance.com to start your Time Finance journey.