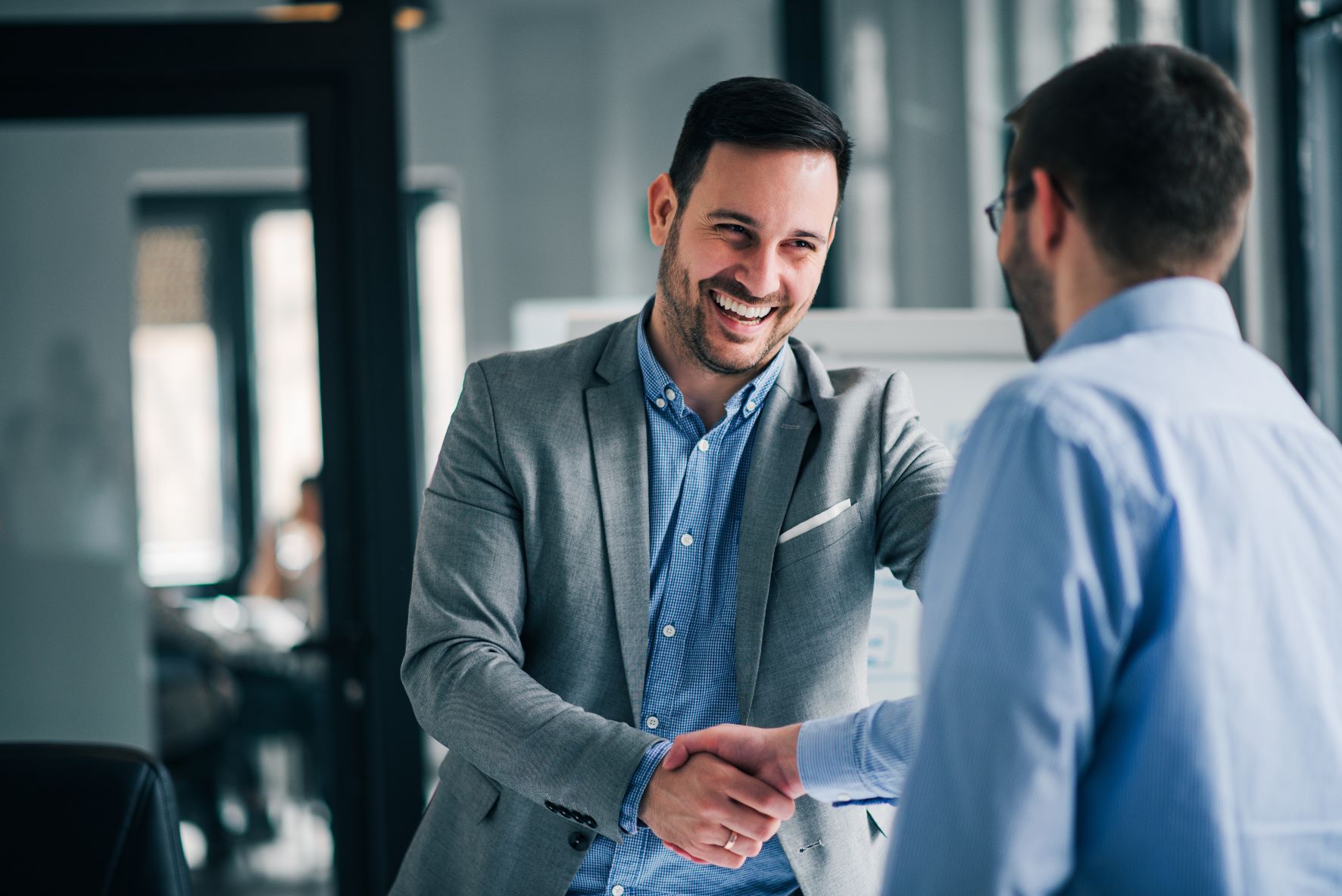 21 Jul 2023 / Asset Finance
What is Asset Finance?
You'll already know it as one of the most helpful forms of business funding around, but if your clients are asking "what is asset finance?" - the Time Finance team can help make things simple.
As a broker, you might have already structured an asset finance solution to help a business raise valuable working capital.
It can then be used to buy vital equipment for operations, which is great news for entrepreneurs hoping to pursue exciting investment plans or simply preserve internal cash flow.
As such, asset financing can make it easier for SMEs to fund future projects, access the latest equipment, introduce new technologies and even enhance and accelerate operations.
That's why hundreds of brokers turn to us when it comes to finding the best asset financing solutions for their clients.
With a range of options to suit each business' requirement, whether that's to own the equipment outright or upgrade it for a newer specification at the end of the term, our asset finance solution has helped brokers and their clients thrive across an impressive range of industries.
In this guide, our experts will give you and your clients the full breakdown on:
What is asset finance

The key benefits for your clients

The different options of asset finance

A breakdown of hard assets and soft assets

The benefits of this particular solution

And more!
So let's get started!
What is asset finance?
If you're looking to propose asset finance to your clients, it's good to get a working definition.
At Time Finance, asset financing is often used to help SMEs acquire new equipment, technology, furniture, and software at affordable rates.
However, finance options like this can be used for all kinds of assets that businesses might need, whether the investment is in brand-new equipment or is a second-hand acquisition.
So what is asset finance's main draw?
If your client is keen to upscale without sacrificing lots of capital at once, an asset finance solution can work wonders.
That's because it allows them to spread the cost of investing over a longer period of time, without having to pay out a lump sum in order to invest in their new piece of equipment.
That means your clients can secure the latest technology and leading equipment without worrying about staunching savings - which can be an inefficient form of financing and strain internal cash flow.
However, asset finance can be further customised to suit your client's needs, with a number of finance options available, including 'Hire Purchase' and 'Finance Lease'.
In these cases, businesses have the choice of taking full ownership of the asset, returning it to us, or upgrading it when the agreement ends.
Which businesses can benefit from this solution
At Time Finance, we support all kinds of SMEs from a number of sectors and backgrounds.
So if you have clients who are looking to secure new assets within their businesses or further their growth plans, we'd be more than happy to help.
However, we are proud to work with a wide range of industries, including:
Construction

Manufacturing

Engineering

Agriculture

Transportation and haulage

Hospitality

Leisure
If you don't see your client's background, don't worry.
Our team are experts when it comes to creating bespoke financial solutions for a range of sectors and industries - and look forward to hearing from you!
A helping hand for SMEs
As a broker, you'll know that Asset Finance is an incredibly useful tool for thousands of small and medium enterprises.
It's especially handy for those looking to grow and scale their operations with the introduction of new equipment, while maintaining cash flow.
This is because asset finance can form a 'buffer' when it comes to large expenses.
Here at Time Finance, we support businesses who have been running for over three years in finding the best Asset Finance solution for their needs.
So where can it help?
Asset financing can support SMEs in a number of areas as they pursue growth, such as:
Helping them find and use vital equipment needed to give their business access into new markets or take on fresh projects.

Aid with the day-to-day operations that come with running an SME.

Updating existing technology in-house.

Easier access to new technology and equipment.

Improving the quality of the production of products and services.

Scaling operations.

And much more.
Types of asset finance
Both Finance Lease and Hire Purchase agreements can help SMEs acquire a range of different business equipment, including both hard and soft assets.
While not exhaustive, here are just a few of the assets businesses have been able to gain through the use of an asset finance solution with Time Finance.
Soft Assets
Office Furniture

Commercial Kitchens

Software

Shop Fit-Outs

Audio Visual & IT Hardware
Hard Assets
Construction

Printing Equipment

Manufacturing & Engineering Machinery

Tractor Units, Trailers & LCV's

Agricultural & Forestry Equipment

Cars & Vans
Using asset finance to help your client's growth
However, there are a few differences between how the lease and its terms are structured:
Hire Purchase
Hire-Purchase is a structured solution that allows a business to acquire an asset from the lender like Time Finance - and pay for it - over a specified period of time. Once it has been paid off, your client can then own the item at the end of the contract.
Similarly to a Finance Lease agreement, Hire Purchase agreements give businesses helpful access to crucial pieces of equipment and machinery, without having to stump up a lump sum that could cost their cash flow.
Hire purchase contracts often require a lump sum right at the start of the term. Then there are easy-to-budget fixed payments over the course of the agreement before a final payment at the end of the term to secure the overall purchase.
Finance Lease
On the other hand, a Finance Lease works on a 'rental model.'
So instead of paying the money for an asset upfront, your client will agree to loan the asset for a fixed or minimum term and make payments over an agreed period of time. Throughout the lease agreement, your client is responsible for paying monthly rental payments - but will have full use of the asset.
Then, at the end of the lease period, the asset is returned and a new lease can be taken out.
However, there is no option to own or purchase the asset at the end of the lease period and it must be returned.
How does this help SMEs?
In contrast to traditional loans, asset finance may make it simpler to raise money for their additional financial needs.
As well as acquiring vital equipment, using this financial solution to bridge the cost of an asset can help SMEs keep cash flow healthy - which is key to any growing business.
What are the overall business advantages of asset finance?
You know that for your clients, getting faster access to the equipment they need to run and grow their business, can make big things happen.
Let's explore some of the key benefits you can share with your clients to help them to understand just how asset finance can help their business thrive.
More affordable
As well as maintaining cash flow, it can make equipment financing more affordable overall, thanks to spreadable costs set over a predetermined period.
Easy-to-budget
This makes it easy to budget while enjoying the use of their brand-new asset, whether your client chooses to keep it or not.
Flexible options
With flexible repayment options, asset finance can also support businesses looking to refinance existing assets to support cash flow.
Tax benefits
Businesses can not only gain a competitive edge by accessing the latest equipment and technological innovations, but also access potential tax benefits.
It's important to note that tax reliefs may not be available to every business. The availability and value of any tax reliefs depend on the individual circumstances of your client and their business.
Talk to the team today about Asset Finance
We know how important it is for you to match the right financial solution to your client's unique needs.
At Time Finance, we take great pleasure in our quick decision-making, adaptability, and relationship-driven business philosophy.
To make sure that yourclients' access to financing is simple, we collaborate closely with our brokers, building long-term relationships based on communication, trust and a service that you - and your clients - will love.
To find out more about how we can help, get in touch with our dedicated team today.